This is the first post on our blog.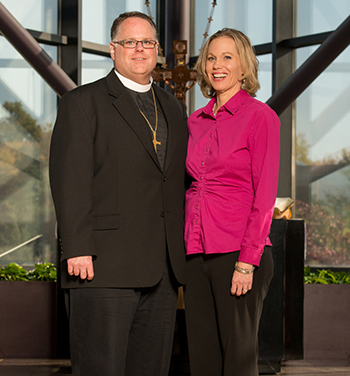 Paula, Rufus and I are really excited about what the future holds for us. We're going to serve as missionaries in Eurasia! I (Craig) will continue to serve as a Pastor with preaching, teaching and administering the sacraments. I will also serve as the Communications Director for the region. That means that I get to help our missionaries in the field and our partner church bodies develop podcasts, internet video, radio programs, television programs, and blogs. I love being a theologian AND a technonerd. How sweet is that?
We will be based out of Prague in the Czech Republic, but in the meantime, we will be traveling the United States and speaking at churches to try to raise awareness and support for the work that the Lutheran Church Missouri Synod is doing around the world.
Paula will be taking classes to get certified to teach English and hopefully will be working with Church Music.
Rufus will be doing what Rufus does best, guarding Paula and barking at nothing. Aside from that, he's just my pal and he makes us laugh - a lot!
Anyway, check back with us, we'll be posting updates and you can see what we're up to and what God is doing.
Czech us out at
www.lcms.org/donofrio